We're the first cat cafe that has only rescued cats in Hiroshima opened on May 26th 2016, themed "A comfortable space for cats and you".
Cat cafe Nekogokochi is in Honkawa-cho, Hiroshima close to Hiroshima Peace Memorial Park and the Atomic Bomb Dome and it's an easy access from Hondori or JR Yokogawa station.
You can spend time with cats while reading a book or relaxing on a couch like you are at your own home
We also look for foster families and provide this space to create a connection to find "the forever home" for kitties.
We look forward to seeing you at Hiroshima's cat cafe Nekogokochi.

05.07.2023

Regular holiday in July :3・4・10・11・18・24・25・26・31

1.3.2022

Regular holiday in March : 6・7・13・14・20・27・28

30.11.2022

Regular holiday in August: Monday,Tuesday

31.8.20212

Regular holiday in September :5・6・12・13・19・20・26・27

7.3.2022

Regular holiday in July :Monday,Tuesdau,Wednesday,21
          
Calender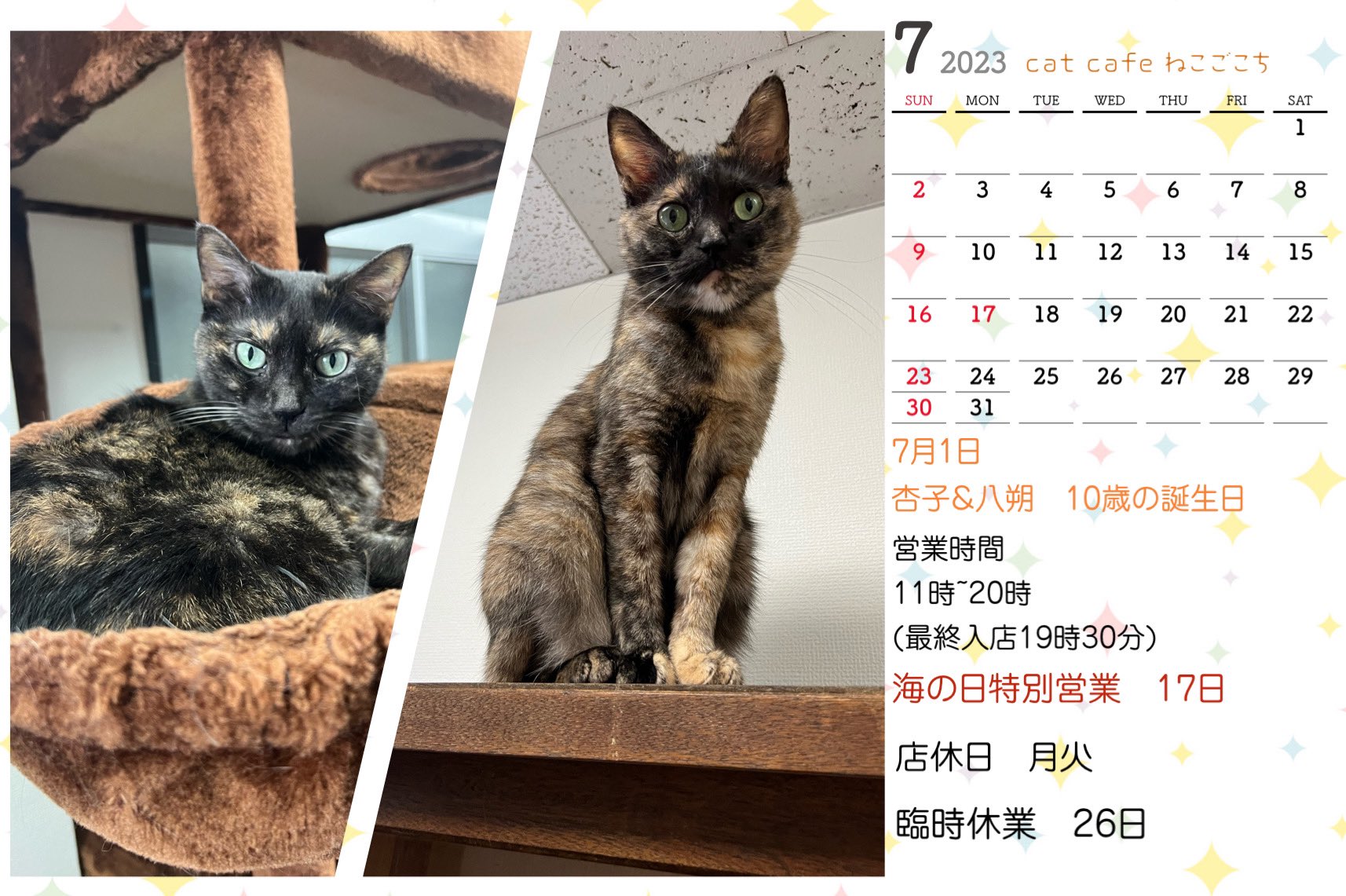 動物取扱業標識
登録番号:第744号
登録の年月日:平成28年5月2日
有効期限の末日:令和8年5月1日
事業所名称:cat cafe ねこごこち
事業所の所在地:広島市中区本川町1丁目1-27 ラピス本川2階
登録に係る動物取扱業の種別:展示
動物取扱責任者の氏名:日焼美和子